Northern Region's Hidden Treasure
Karaga is the capital of Karaga District in the Northern Region of Ghana
Kagara, the food Basket of the North
Farming is the main economic activity and source of income for the people of Karaga. We produce maize, rice, yam, beans, groundnuts and Shea butter.  Our livestock production includes; sheep, goats, cattle, pigs and fowls.
Karaga and its neighbouring town and villages has 18 Kindergartens, 71 nursery schools, 95 primary schools, 15 Junior High schools and one Senior High school. Currently, the district has six health facilities, two at Karaga and one at Pushiga, three CHPs compound at Nyong-Nayili, Zandua and Tamaligu.
The star of the True North
Karaga is open for business and investments, make sure you don't miss out
Hidden Treasure of the North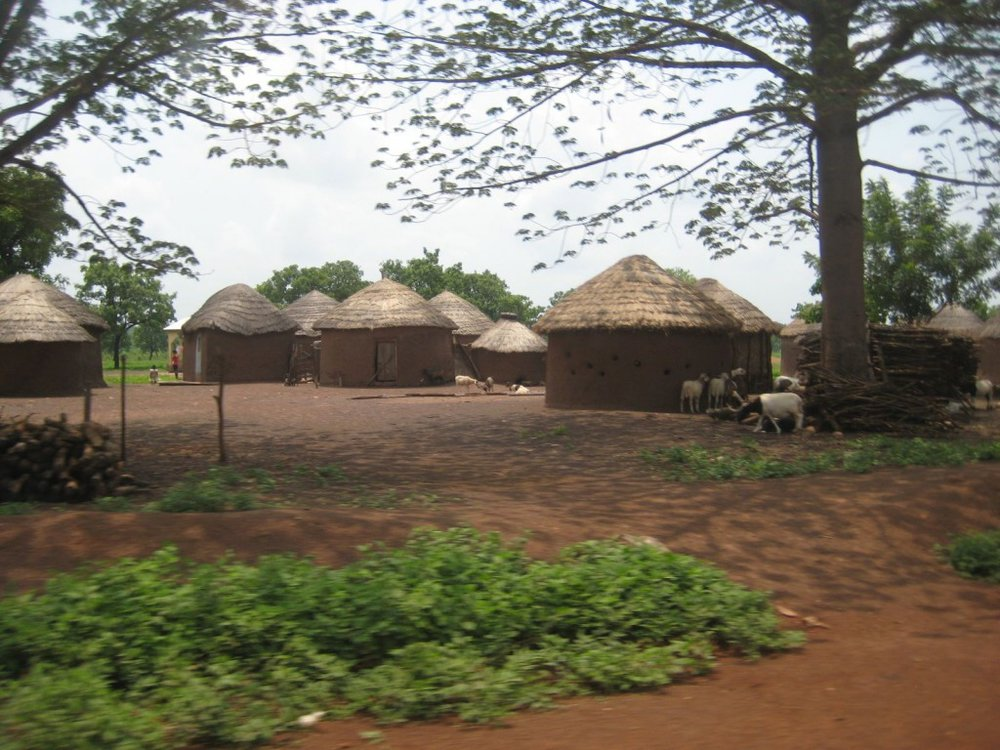 Background
Karaga is the capital of The Karaga District, one of the twenty-six administrative districts in the Northern Region of Ghana and was carved out of the then Gushegu-Karaga district and officially inaugurated in August, 2004.
Location
The District is located in the North-Eastern part of Northern Region of Ghana, between latitudes 9o 30' South and 10o 30' North and longitudes 0o East and 45'West
Vegetation
Karaga's vegetation is a typical guinea savannah type, characterized by tall grasses interspersed with drought resistant trees such as the Shea and dawadawa. These trees are major economic trees which generate income for the people of Karaga.
Strategically Centered
Karaga is 24km from Gushegu and 94km from Tamale, the regional capital.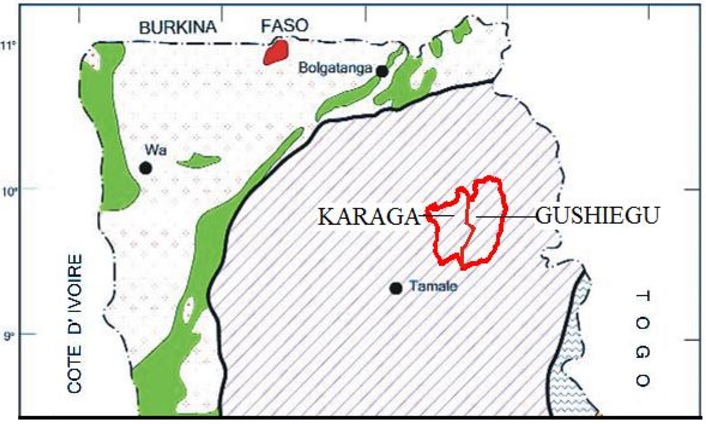 Politics
Karaga host the office of the district assembly, the highest political authority in the district.
Population
The district was created by legislative instrument, LI 1787. The current population of the district according to the Population and Housing Census (PHC2010) is 77,706, comprising 37,336 males and 40,370 females
Population
Karaga the district capital is the only settlement with a population of over 10,000. The population of Karaga as per the last census stands is 19,158 which constitutes about 21% of the district population.
Health Centre
Karaga is the location of Dizem Bella child and maternal health centre, run by Nayina Karim, one of MTN Ghana's 2016 Heroes of Change
The Food Basket of the North
The inhabitants of Karaga are mostly farmers. Farming is our main economic activity and source of income. Karaga market days  occurs weekly and attracts traders from many places particularly Gushegu, Yendi, Bolga, Bawku and
Tamale
Phone : + 233-55-058-2989